Table of Contents
Private Notary in Dubai – Comprehensive Solutions for Your Notarial Needs
Dubai is a hub of international business and trade, making it a popular destination for individuals and corporations from around the world. In order to cater to the diverse notarial needs of its visitors, Notary services Dubai offers professional private in Dubai to ensure that all legal documents are handled with care and precision.
At our private notary in Dubai, we provide a wide range of services including:
Notarization of Legal Documents: Our firm is authorized to certify the authenticity of legal documents, ensuring that they are legally valid and recognized by the relevant authorities. This includes contracts, powers of attorney, and other legal forms.
Attestation of Certificates and Diplomas: We can assist you in attesting your academic certificates and diplomas, including degrees, transcripts, and other educational documents. This process is necessary for obtaining visas, finding employment, or pursuing further education abroad.
Legalization of Documents for Foreign Use: If your documents need to be used in a country that is not a member of the Hague Apostille Convention, we can assist you in obtaining legalization from the relevant embassy or consulate.
Translation and Interpretation Services: Our team of professional translators can assist you in translating your documents into the language of your choice, ensuring that they are accurately translated and legally valid. We also offer interpretation services to ensure that you understand the content of your documents.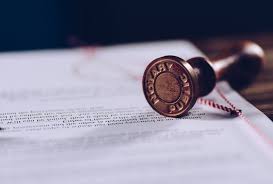 Notary services Dubai – Reliable source of notarization
At our private in Dubai, we understand the importance of timely and accurate notarial services. That's why we offer fast and efficient service, ensuring that your documents are processed in a timely manner. Our team of professionals is available to answer any questions you may have and guide you through the process.
we are committed to providing you with the highest standards of customer service, ensuring that your experience with us is smooth and stress-free. Our private notary services in Dubai are here to assist you in meeting your notarial needs, no matter how complex or simple they may be.
Contact us today for private notary in dubai to find out how we can help you with your notarial needs. Let us handle the legalities while you focus on your goals.