Table of Contents
Attestation of Documents in Dubai – Your Gateway to Authentication and Assurance
Attestation services in Dubai! We understand the significance of your documents and the value they hold in your personal and professional life. Our business is to offer you absolute, trustable, and effective attestation services that empower you to navigate through the complications of document authentication with ease. From educational certificates to corporate documents, we deliver an integral range of attestation results adjusted to your unique requirements.
Attestation of documents in Dubai is a critical procedure that validates the authenticity of your certifications and ensures they're fairly honored in foreign countries. Whether you are planning to study abroad, expand your business overseas, or settle in another country, the attestation of your documents is oftentimes a necessary requirement. It serves as an evidence to the credibility and perfection of your documents, making them valid and respectable in the eyes of foreign authorities and institutions.
At Notary Services Dubai, we take pride in our different portfolio of attestation services, covering all types of documents. Here is a sight of the services we offer
Educational Attestation of Documents in Dubai
• Attestation of degrees, diplomas, and certificates from academies, institutions, and universities.
• Verification of academic records to smooth higher studies abroad.
Corporate Attestation of Documents in Dubai
• Documentation of business licenses, MOAs, and other corporate documents for company establishment or expansion overseas.
• Verification of statements, financial statements, and other corporate papers for faultless business operations in foreign countries.
private Attestation of Documents in Dubai
• Attestation of marriage certificates, birth certificates, and affidavits for private matters like family visa sponsorship.
• Documentation of medical reports, police clearance certificates, and other documents for immigration purposes.
Why Choose Us for Attestation of Documents in Dubai
Expertise team of professionals lawyers possess deep knowledge, experience in the field of document attestation. We stay updated with the latest regulations and conditions of various countries to deliver accurate and timely services.
Personalized results, We understand that every customer's requirements are unique. Our approach involves adjusting our services to match your specific conditions, assuring a hassle-free rapid attestation process.
Transparency is the foundation of our customer relationships. We keep you informed at every stage of the documentation process, delivering you with regular updates and maintaining the confidentiality of your documents.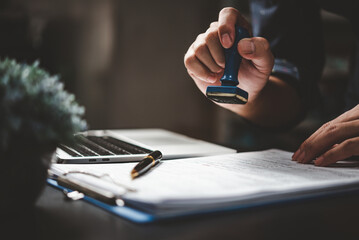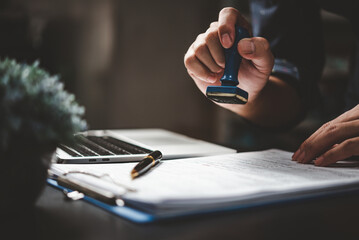 Attestation
Of
Documents
inDubai
At Notary Services Dubai, we take pride in being your trustable and secure supporter in the attestation of documents in Dubai.
Our user-friendly approach, combined with our commitment to delicacy and effectiveness, ensures that your attestation process is smooth and stress-free.
Let us handle your document authentication requirements, so you can concentrate on achieving your goals, be it academic hobbies, business expansion, or individual milestones. Embrace a world of opportunities with attested documents – choose us, and let's embark on this journey together!
Our experts are experiencing a large number of clients for attestation of documents in Dubai, where we take pride in offering top-notch assistance for all your document attestation of dcouments in Dubai. Our team of constant documentation attorneys is committed to assuring that your documents are fairly honored and accepted both locally and internationally. We understand the significance of your precious documents, and our aim is to give trustworthy, effective, and user-friendly results for all your documentation conditions.
Certified True Copy attestation is a critical process that verifies the authenticity of a document. It involves the careful examination and authentication of duplicates of original documents, guaranteeing they're true copies of the originals. This service is frequently needed for various legal, authorized, or professional purposes, similar as visa applications, educational hobbies, job operations, and business transactions.
Our team of documentation attorneys have a wide knowledge of attestation of documents in Dubai. They're well-briefed on the lawfulness and conditions of different institutions and authorities, enabling them to expedite the documentation process efficiently. We offer a wide range of documentation services to victual to your different requirements. Whether it's educational certificate documentation, marriage certificate documentation, birth certificate documentation, or corporate document documentation, we've you covered. Reliable Service Time is of substance, and we understand the importance of delivering your attested documents right away. Our streamlined processes and excellent communication assure a hassle-free and timely service.
We handle your attestation of documents in Dubai with the ultimate confidentiality and care. Our secure processes guarantee that your sensitive information remains safe throughout the attestation process. We believe in transparency, and our pricing is competitive and fair, with no secret charges. You can trust us to provide you with a clear breakdown of the costs involved.
To make the documentation process indeed more accessible for you, we offer a user-friendly online platform. Our website allows you to submit your documentation requests from the comfort of your home or office, saving you precious time and effort. The platform is secure and easy to navigate, assuring a seamless experience for our valued clients. With our certified true copy attestation services in Dubai.
you can assign your important documents to our suitable hands. We combine expertise, effectiveness, and dedication to give you dependable results that meet your documentation needs. Let us help you navigate the difficulties of the documentation process and ensure that your documents are honored both nationally and internationally, opening doors to a world of opportunities. Contact us today and experience attestation made easy!