Online notary services in Dubai make the process of notarizing documents a great deal easier for individuals or companies to procure. Online notarization saves your time which you can invest in other business activities rather than visiting our office personally with original documents. If you are searching for online notary services in Dubai can get in touch with Notary services Dubai for assistance. Our team is dedicated to helping you notarize documents. Notary services Dubai's consultant caters to all your legal requirements. We provide multiple solutions to each of your legal needs. Our team is well qualified and with years of experience in resolving client issues, and legal requirements. We respect the confidentiality of clients' documentation and make sure 100% security of clients' documents. We can be trusted while sharing your legal documents.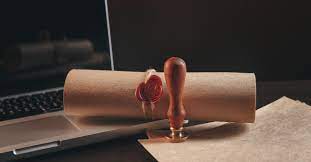 You can have your documents notarized from us. Notary services Dubai can assist you to notarize and attesting your personal and commercial documents. Below documents can be attested from us.
We offer Online Notary services in Dubai:
Passports
DEWA and other utility bills
Identification documents
Bank statement
Foreign bank identification forms
Documents related to traveling purposes
Documents related to Visa purposes (Canada/USA/UK/Dominica/Malta)
Signature Notarization / Authentication of signature for all types of documents
Sort of documents We witness & certify:
General Affidavits
Affidavit of support
Affidavit of the Same name
Affidavit of single status
General declarations
Statuary declaration (Canada/UK/USA)
Gift deed
Wills drafting
General Power of Attorney drafting
Special Power of Attorney drafting
Identity documents.
Certified true copies of Commercial documents
Board Resolution
Trade Licenses
Commercial documents
Articles of Association
Certificate of Incorporation
Shareholders Resolution
Certificate of Incumbency
Certificate of Good Standing
memorandum of association
Online Notarization of Personal documents
Salary slips
Pay-slips
Bank statements
Reference letters
Experience Certificates
Marriage Certificates
Birth Certificates
Divorce documents
Single status certificate
Medical Certificates
Police Clearance Certificate
Transfer Certificates
Online Notarization of Academic Credentials
Marks-sheets
School Certification
School leaving certificates
A-Level certificate, O-Level certificates
Diplomas
Degrees, Bachelor's, Masters, Doctorate
Bachelor Degree Certificates
Online notary services Dubai, The type of document that needs notary services Dubai seal are affidavits, declarations, deeds, passports, utility bills, etc. Without a stamp, many of these documents will lack any form of legal credibility for their utilization. A notarized copy or so certified true copy is a document issued by a lawyer with his stamp and signature which assures that the document is a "certified true copy" of the original document. And it has been seen by him/her personally.
In case of any related queries about notary services in Dubai. You can reach us 24/7 for legal advice. Our customer support consultants are online for your assistance. Feel free to contact our team to tackle your all legal needs. We are reliable support for attesting your documents at affordable prices and timeframes.