legal Experts in UAE for Certified True Copy Attestation services
The procedure of certified true copy attestation in Dubai involves comparing a copy of a document to the original document in order to confirm its validity. A certificate is issued by a recognized authority to attest that the copy is a true and exact representation of the original document after the copy has been verified.

Dubai is a thriving metropolis with a diversified ex-pat community that serves as a center for global trade and commerce. The demand for various forms of document attestation services, such as Certified True Copy Attestation in Dubai, is therefore very strong. In this thorough explanation, we'll examine in greater detail what Certified True Copy Attestation in Dubai is, why it's significant, and how you can get certified true copy attestation in Dubai from us.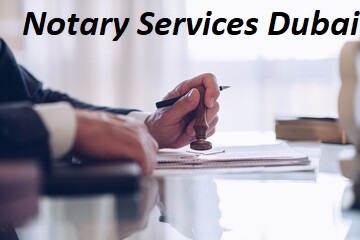 The importance of Certified True Copy Attestation in Dubai
In Dubai, Certified True Copy Attestation is significant for a number of reasons, including:
Legal Requirements: For numerous purposes, including visa applications, employment, and more, many government offices and organizations require certified true copies of various documents, such as certificates and diplomas, degrees, transcripts, experience letters, salary slips, and passport copies.
Protects Your Interests: If the original of your documents is lost or damaged, having a certified true copy will safeguard your interests.
Increases Credibility: Since certified true copies of your documents serve as evidence of the veracity of your original documents, they can raise the credibility of your claims.
Simplifies Processes: Since the veracity of the papers has already been established, Certified True Copy Attestation in Dubai can simplify a number of procedures, including employment and visa applications.
Process Steps for Certified true copy attestation in Dubai
The following steps are included in the Certified True Copy Attestation procedure in Dubai:
Obtain a duplicate of the original file: Getting a precise and clear copy of the original document that needs to be certified is the first step.
The copy of the document should then be notarized by a Lawyer as the second step. This verifies that the duplicate is an exact replica of the original document.
Present the copy to the appropriate authority: Following notarization, the copy may be presented to the appropriate authority for attestation. Either personally or through a registered agent, this can be done.
Obtain the certificate of attestation: The competent authority will provide a certificate of attestation after validating the copy's validity and stating that it is an exact replica of the original document.
Final Verification: Once you submit the document abroad after certified true copy attestation from us. And they are looking for further verification from our end. Our team of advocates is on hand to confirm via call, email, or means of communication. Normally, they accept our certified true copy attestation but on in some critical cases, final verification is required by them which we confirm to our client.
Lastly, Certified True Copy Attestation in Dubai is an important procedure that is necessary for a number of reasons, including legal obligations, the protection of your interests, and greater credibility.
Get Certified true copy Attestation in Dubai five Minutes
You can make sure that your interests are safeguarded and that your documents are verified quickly and accurately in Dubai by adhering to the necessary procedures and dealing with a reputed provider of certified true copy attestation in Dubai. Notary services Dubai team is experience handling all types of documents for certified true copy services. Our team offers true copy attestation in minutes which has lead a great number of clients on our list. Book an appointment now for your document certification.