Table of Contents

In the world of legal paperwork, a notary office in Dubai serves as a bulwark of legal conformance and authentication. A crucial component of both business and private transactions is the notarization of contracts, agreements, and deeds that have legal force. These documents must be verified and certified by the notary office, which is typically run by a notary public or registered law firms who acts as a properly designated agent of the government. Individuals, companies, and organisations can make sure that their legal documents are valid and accurately reflect the intents and agreements of all parties by using a notary office.
Notary Services in Dubai – Notary Office in Dubai

Notary services Dubai is place where you can get all your documents attested straight away. we are professional team of legal advisors in UAE. You can trust us for all your legal services needs. Our professional lawyers inherit a great experience processing attestation and notarizatoin of document. One of the cities with the greatest population growth rates in the world is Dubai, which also has a booming economy.
As a conclusion, it is place to numerous companies, people, and organisations that frequently need legal services. Notarization, which is the process of certifying contracts and legal documentation, is one of these services we offer. The Dubai Notary Public, a recognised government organisation, performs notarization in Dubai. The function of the Dubai Notary Public, the services it offers, and the steps necessary to get notarial services in Notary Office in Dubai.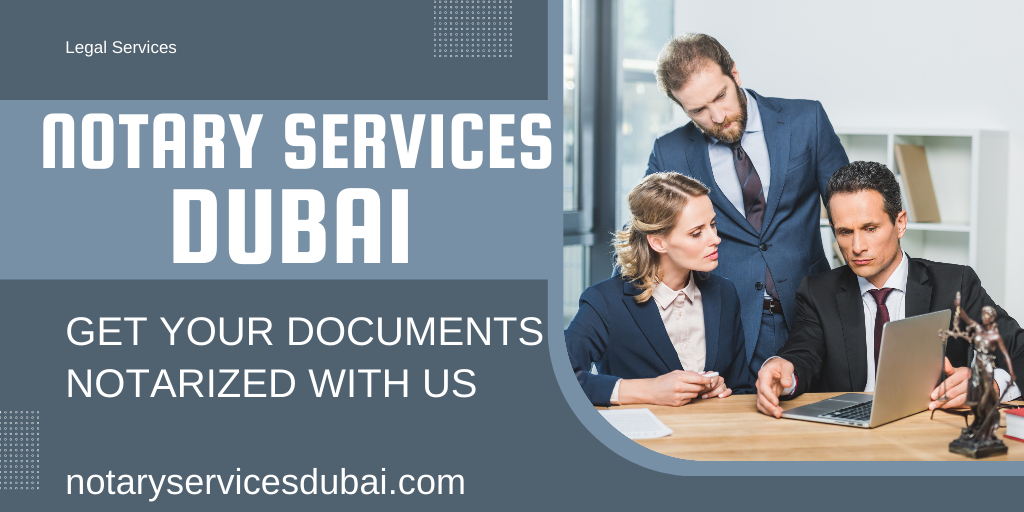 Notary Public Services in Dubai

A public official known as a notary public is permitted by the government to certify contracts and legal documents. A notary public certifies the validity of signatures, witnesses, and documents through the process of notarization. This guarantees that legal documents are properly attested. The Notary Public in Dubai is tasked with performing notarization services for both private citizens and commercial entities.
The certification of legal papers such contracts, deeds, and agreements is one of the many services offered by our office. Notary services Dubai gives you an ease to have notarization and attestation services at one place. we also offers services for handling personal matters, like certifying marriage contracts, powers of attorney, and wills. The Dubai Notary Public additionally provides services pertaining to business transactions, such as the attestation of corporate records, shareholder agreements, and partnership agreements.

Certification services in UAE

The certification of property documents, sales contracts, and leasing agreements are among the real estate-related services offered by Notary services Dubai. Additionally, we offer services pertaining to foreign affairs, such as the certification of documents from other countries for use in Dubai and the certification of documents from Dubai for use in other countries. Using the Notary services Dubai involves following a few simple steps. The first step is to compile all the required paperwork and data.
This comprises the original paperwork, a legitimate ID, and any necessary witnesses or supporting documentation. The next step is to provide the documents and information by visiting us in Dubai or abu Dhabi for your requirements. The legitimacy of the documents and the identification of the individual presenting them will be confirmed by us. we will also make sure that any witnesses who are present are reliable and qualified to provide a testimony.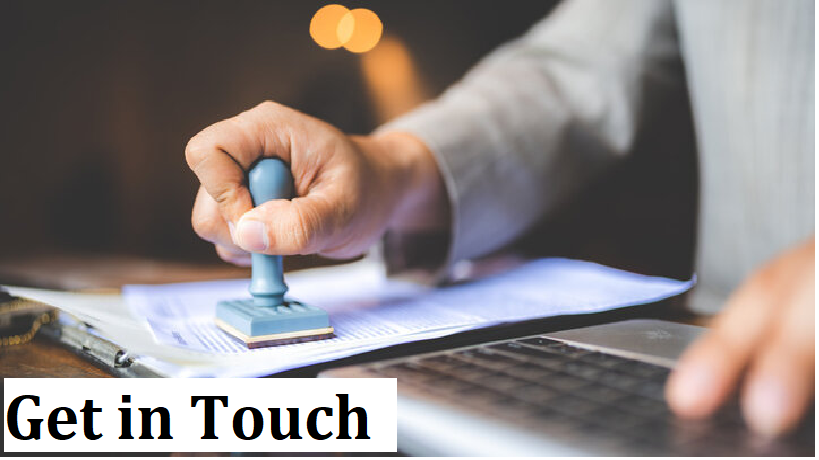 Choose Notary Office in Dubai for attestation

Notary office in Dubai performs attestation of personal documents such as copies of passport, proof of address documents, certificates, degrees, transcripts, and experience letters. Either individual documents or corporte documents, you can have it attested by notary office in Dubai. Notary services Dubai team is experienced team in Dubai and abu dhabi for notarization of all your documents. we can be trusted by reading reviews of our esteemed clients who trusted our services. we offer fast and reliable services in Dubai and throughtout UAE.