Table of Contents
Reliable Notary Services
Notary Services
Your Dependable Collaborator in Notary Services Across the Emirates, Notary Services Dubai is an embodiment of quality in the field of notary services. We specialize in providing a broad range of services that have been painstakingly created to meet the myriad of legal documentation demands that our clients have. Our dedication to excellence is unwavering. We deliver an unrivaled degree of professionalism, authenticity, and precision to every part of your documentation journey, and we operate smoothly throughout the vibrant landscapes where every signature carries the weight of legitimacy, and every sealed document stands as a witness to confidence across the Emirates.
Attestation of Passport Copies and Reliable Notary Services
Your passport is more than just a travel document; it captures who you are and where you want to go in the world. Your passport copies will transcend the realm of paper and become an expression of legitimacy once they have been through the careful attestation process at Notary Services Dubai. Your passport copies will be given the assurance of legality and credibility once we have signed and sealed them with our official seal. Every page that has been authenticated gives legitimacy to the document as a whole, giving you the assurance that you need to travel both domestically and internationally with relative ease.
Attestation of Utility Bills
In the midst of the routine rhythm of existence, utility bills contain significance that extends beyond the seeming ordinariness of their nature. They are a reflection of your residency as well as your involvement in the community. The authenticity of your utility bills will be strengthened by utilizing our attestation services. These documents are validated through our painstaking procedure, which transforms them into evidence of your open involvement with critical services. Every utility bill that has been authenticated shows not only that payments have been made, but also that an effort has been made to maintain honesty and openness.
Attestation of Declarations
Declarations bear weight in the legal system, and the attestations of such declarations can have a significant impact on the outcomes of cases. Through the use of our attestation services, we at Notary Services Dubai can lend greater weight to the statements that you make. When we put our stamp of approval on a declaration, that serves as a resounding endorsement of its veracity and legitimacy. Your assertions will be bolstered with credibility and trust after you have our seal affixed to them, giving them the force of legally binding veracity.
Witnessing of Affidavits
A foundation of uncompromising authenticity is required for legal commitments, which is why affidavits need to be attested. By utilizing our attestation procedure, your affidavits will be endowed with this essential quality. The affidavits you submit to Notary Services Dubai are given a seal that validates their authenticity, ensuring that they are able to withstand the rigorous scrutiny of the legal system. Because we place a high priority on both precision and professionalism in our work, you can rest assured that every affidavit we certify is accurate and reliable.
Attestation of Immigration Documents
Forms of Attestation Required for Immigration: When embarking on a trip that will take you outside of the country, you will need to complete a lot of paperwork. Your hopes and dreams of a fresh start are catered to by the attestation services that we provide for immigration papers. Your immigration documents can be transformed into passports of opportunity with the help of our attestation, no matter where you are in the world—Canada, Australia, the United Kingdom, Dominica, or anywhere else. Your goals can be accomplished with greater accuracy and credibility if you have our seal of approval.
Reliable Notary Services
Assistance in Obtaining Citizenship Through Investments: The field of citizenship through investment is one that is filled with hope and prospective. A reliable companion is essential for successfully negotiating this complex terrain. Notary Services in Dubai can provide you with the assistance you require to authenticate the documents that will form the basis of your application for a new citizenship. Your dedication to this revolutionary initiative will be etched in stone with our attestation, which provides the certainty that it is lawful and genuine.
Certified True Copy Attestation
Attestation of a Certified Genuine Copy In a world where copies are readily available, certified genuine copies shine as lone examples of authenticity.
The legitimacy of these copies is verified by our attestation service, which also lends them the authority that comes with being officially recognized. Whether it be academic transcripts, work records, or legal papers, our seal ensures that these copies maintain the same legal standing as the originals, thereby guaranteeing beyond any reasonable doubt that they are legitimate.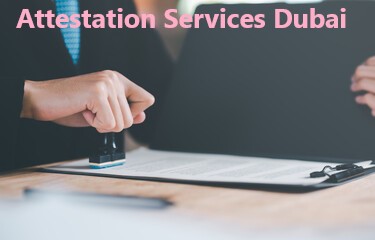 Attestation of Power of Attorney and Reliable Notary Services
Being given authority comes with a certain level of responsibility, and the power of attorney is a document that exemplifies both of these aspects. Our notary services procedure for powers of attorney at Notary Services Dubai goes beyond merely putting ink on paper; rather, it protects the faith that is placed in the representatives that you have chosen. Your mandates will be acknowledged and honored across all legal jurisdictions if you submit them to our stringent verification process, which adds an unbreakable mark of legitimacy to the process.
Your interests are protected by our authenticated power of attorney, which gives your representatives the authority they require in order to act on your behalf in a manner that is absolutely compliant with the law.
Affidavit of Support / Affidavit of Financial Support / Reliable Notary Services
Attestation of Support Affidavit Providing financial assistance to family and friends is a commitment that should be recognized under the law. Your commitment to the cause will be further validated as a result of the employment of our notary services, which lend an air of incontestable veracity to the supporting document.
No matter if it's for the sake of family reunification, sponsorship, or something entirely different, our stamp lends credibility to your word. You will have the confidence to face any challenge when you have our affidavit of support attested by a notary public since you will know that your commitment is the very essence of truthfulness and legality.
Affidavit of Same Name
Affidavit of Same Name Attestation (Same Name Affidavit): Recognition is built on the foundation of one's identity. The affidavit of identical names can now be considered to have an incontestable level of authenticity thanks to our technique of attestation. Our seal ensures that your identification will not be called into question even in the face of intense judicial investigation by confirming that the information you have provided is accurate.
You can use our signed affidavit of the same name for official procedures or for personal reasons; either way, it will add a layer of legal trust to your argument.
Attestation of Job Responsibilities Letter
Reliable Notary Services. Attestation of Job Responsibilities Provided by Affidavit: Your function and the contributions you make are characterized by the obligations of your job. At Notary Services Dubai, we make it our business to protect and uphold the credibility of your professional name. When you submit an affidavit of job responsibilities through our attestation procedure, we verify its authenticity to ensure that your efforts are properly acknowledged.
Your employment obligations will carry more legal weight after you have our seal of authority, which will in turn boost your reputation in professional interactions.
Affidavit of Residence
An Affidavit to Attest Your Current Residence: Home is more than just a physical location; it's a statement about who you are and where you belong. The affidavit of residence is transformed into a representation of validity as a result of our notary services. By affixing our seal, we testify for the authenticity of your residence, assuring that your declaration carries the force of law. Our verified affidavit of residence lends an aura of authenticity to your dwelling, making it suitable for use in administrative contexts as well as formal requirements.
Declaration for Employment Abroad
Employment Application Declaration in Canada The assertion that Accomplishing professional goals that require border crossing requires a high level of accuracy and trust. Because we have attested your statement for a job in Canada, you may rest assured that your goals will be supported by genuine legitimacy in the eyes of the law. Our seal attests to the veracity of your declaration, providing an additional degree of credibility that resounds beyond national borders.
Your journey toward work in Canada will receive the recognition it deserves once we have attested a declaration.
Education documents: True Copies / Reliable Notary Services
Documentation such as Diplomas, Certificates, and Transcripts Attestation of the True Copy: In a time when credentials are more important than ever, the veracity of your educational accomplishments is not something that can be negotiated. Our services provide an attestation of the authenticity of the copies you have made of your diplomas, certificates, and transcripts, ensuring that they have the same weight in court as the originals.
Your academic achievements will serve as uncontestable evidence of your level of knowledge and dedication once we have given them our seal of certification.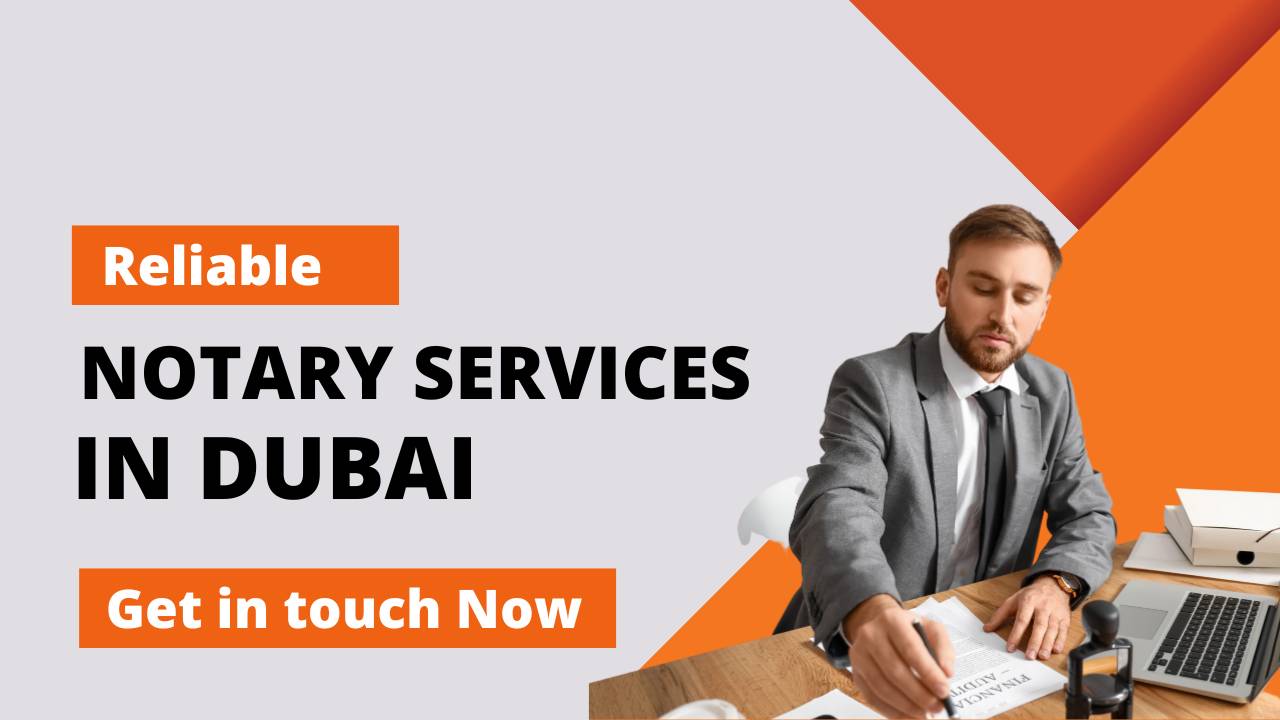 Why Should You Pick Us? notary services in Dubai
At Notary Services Dubai, our commitment to achieving the highest possible standards is unwavering. Every service that we provide is a demonstration of our commitment to maintaining the highest possible levels of professionalism and honesty in everything that we do. Our staff, which is formed of legal specialists, brings forth a depth of expertise and experience that encompasses the complexities of the notary services we provide.
We provide our legal services to customers inside and outside of the Emirates, making our knowledge and experience available to them wherever they may be located in the world. Your comfort and pleasure are of the utmost importance, which is why we have chosen to establish our offices in Dubai and Abu Dhabi in such convenient places. Every document that we attest to reflects the essence of trustworthiness and transparency, thereby reinventing what it means to be reliable.
This is because trust is the foundation upon which our organization was built. Selecting Notary Services Dubai will take you on a journey through the world of notarization services unlike any other, where you will find the highest levels of authenticity and credibility.