Table of Contents
Notarial services in Dubai is a pioneer of attestation and notarization in Dubai. All legal documentation, attestation, notarization, legalization, and consultation are offered by Notarial Services in Dubai. Professional team with experience and vast knowledge of law and procedures for attestation of documents. Not limited to passport copies, utility bills, birth certificates, and marriage certificates but also affidavits, declarations, sworn statements, and affirmations are notarized at Notarial Services in Dubai. All documents are processed for attestation on the same day. Immigration notarization for Canada, Australia, the United Kingdom, the United States of America, Dominica, Saint Lucia, and other countries' citizenship by investment.
Notarial Services in Dubai – Certification & Notarization services in Dubai
Transaction abroad needs legal documentation, studying abroad needs legal documentation, traveling abroad needs legal documentation, and sending and receiving something from abroad requires legal documentation. All the processes require legal documentation. Notarial Services in Dubai is here to consult and guide you for legal documentation whether it's for real estate, property, immigration, import-export, etc.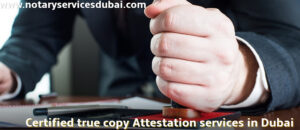 Affidavits notarization in Dubai
Affidavits are statements for a person sharing knowledge related to its requirements. For instance, if you have degrees, certificates, diplomas, and other documents where your names have different spellings it creates doubt. In that case, an affidavit of the same name is jote down where you write all details including your name in certification that two or more names with different spellings belong to you and one person only. Such affidavits are known as the same-name affidavit.
Affidavit for Experience Letter
Apart from this if you are employed in Dubai for many years and you may have cause issues getting experience letters due to some companies closing and their business no more. In that case, you need to create an affidavit where you state all information of the company that the company got closed and not possible to gain an experience letter of such a company. Such affidavit you create your own and signing the front of a lawyer or you ask your colleague who worked with you in the same company that closed. Your plan to work abroad will be successful if your all documents are completed arranged and organized.
Statuary Declaration for Immigration to Canada, Australia, United Kingdom, and other countries
Immigrating to Europe needs a lot of legal documentation including experience letters, bank statements, history of travel, Qualifications, IELTS, etc. If had a job in Dubai and completed working with them or if you are still working with them. And you are looking for a specific, or professional-level job in Canada, Australia, or United Kingdom. You need to draft a Statuary declaration where you will write your details, and job responsibilities. Such Statuary declarations are signed front of a notarial or lawyer. Notarial Services in Dubai is here to help you with notarization of Statuary declaration for Canada, Australia, UK and for other countries.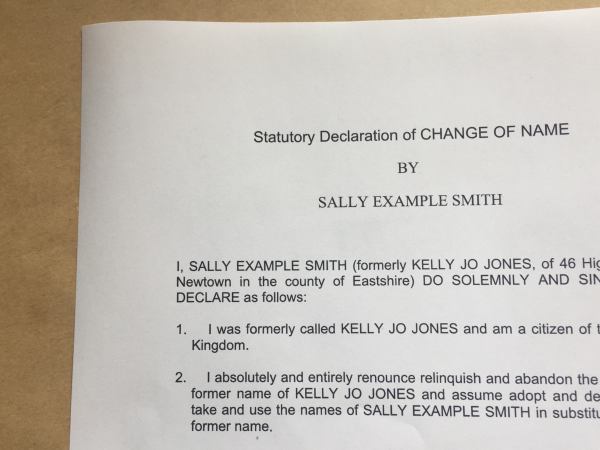 Legal services in Dubai – Notarial Services in Dubai
Notarial Services in Dubai has team of professional team who is empowered certify copies of documents which shows the legitimacy of the document. Such certification is done based on the original document submitted to your team. The original document is verified and a copy of it made true certified copy of it. Certified true copy attestation of document is one of the many requirements needed for banking, studying, immigration and other purposes. If you need certification services for study. All your documents should be certified by a lawyer where the lawyer will put stamp, signature, and date the document. Not limited to certification of documents but also Notarial services Dubai witnesses signatures on the documents used abroad whether for immigration, Travel, study and other broad purposes. Our team of advocates are dedicated to offer you walk-in and online service for all your notarization needs.  You can reach us via call, Whatsapp, messenger, and other sources of communication.  You can write us an email for any of your legal documents needs to info@notaryservicesdubai.com