Table of Contents
Are you looking for notary services in Dubai for foreign language documents ?
Notarization of Signature
Notary services Dubai offers a wide service of notarization of documents in Dubai including Notarization of signatures. Certain legal requirements arise when you plan to travel. Whether you are travelling locally or internationally. The documents should be complete along with validity to travel. If you are settled in Dubai and have family in Dubai along with busy life where you cannot travel with your kids and you require a document to be drafted so the kid can travel with his/her mother or any relative whom you believe will take care of your kid.
We, at notary services Dubai available to assist you with your requirement of such Consent letters for travel where you allow your kid to travel with someone else whether his/her mother or any other family member. A travel consent letter is a document that contains information about the residential address, passport details, kid details, and the person traveling with the kid. And details of destinations where your kid will travel. Upon drafting of such document
we would require you to visit us to sign such consent letter in front of us which is called Notarization of Signature, and the signature will be notarized on such letter which is usually required for travel. Notarization of Signature on the Consent letter confirms that you have shown your presence in our office, valid identification documents, Passport, Local, etc.
Notarization of Signature is done not on only consent letters but also declaration, affidavit, affirmation letters, and power of attorney. Notarization of Signature is an important service we offer to our clients. Its also called witnessing of signatures, which exactly means notarization of signature. The diference is the notarization is done by the lawyers or notary public. If you are finding for reliable Notarization of Signature services in Dubai. you can count us.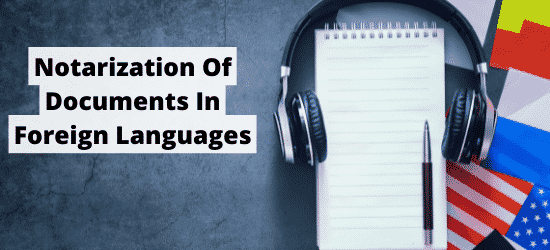 Identification documents notary
Notary services Dubai offers notarization of Identification forms which shows your information in detail either pre-written on the identification form or needs to be filled with a pen. Those identification are requested by concerned authorities abroad such as banks, hospitals, business setup co, schools, colleges, universities, etc. we are experienced attesting nursing applications for Canada, Australia, and other countries. The client is required to sign the document in our presence and present us with the original passport, local ID, and other related documents.
Certification of documents
Notary services Dubai offers one of the most reliable certification services in Dubai. We certify a great number of documents certified. We certify documents based on original documents. Original documents are required to be submitted to us for certification. Certified documents are needed for different purposes. The certified document at Notary services Dubai is done straight away. Passport copies, utility bills, degrees, transcripts, Identity cards, local, and international driving licenses, proof of residence, visa, proof of identity Passport, and Emirates ID are very common documents certified as a true copy of the original. Certified true copy attestation services in Dubai is one of the major requirement when you transact anything abroad or back home.
Banking transactions back home country are one of the major requirements. Staying in Dubai, if you are planning to open a bank account abroad, you will be firstly required to submit certified copies of your documents. And sometimes you are required to sign a bank application in front of a Notary or Lawyer etc. Notary services Dubai offers all types of notarization & certification services for banking applications abroad. We verify the signature of a client on certain applications and confirm that the person has been identified with their original passport. And the person has signed the bank application in front of us.
Book an Appointment
Notary services Dubai make sure the satisfaction of our clients with all their legal queries related to requirements. Notary services Dubai has been one of the reliable certified true copy attestation services in Dubai with a team of experienced legal consultants. Certification of personal and corporate documents. Our team of experienced advocates has gained a great number of clients due to dedicated efforts and client-centered needs. You can reach us anytime 24/7 for any type of legal requirements you need. We are available on all the connecting channels, Email, Call, Whatsapp, Facebook, etc. you can write us at info@notaryservicesdubai